Dec 3rd 2023
00:43 GMT
Translate This Page
home
ABOUT US
Iain who has spent over 30 years in the art world in London, New York and Paris started his career under the guidance of Daniel Wildenstein in his galleries around the world. Iain wanted to show new artists that otherwise wouldn't have been seen to the general public.
Iain Brunt, founder of
antiques.co.uk
and
gonemodern.com
Iain had the great privilege of being able to work with Henry Moore and was born in the same Yorkshire Mining town of Castleford West Yorkshire.
Do email
mail@gonemodern.com
or call if you have any questions
44 (0)207 193 4353
VAT Registration number 752256141
Registered in England no.3874925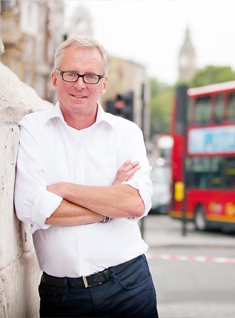 Iain Brunt, founder of
antiques.co.uk
and
gonemodern.com
THE ARTISTS: